Pure Intec 3 2xCD Mixed by Carl Cox & Jon Rundell
£

4.99
On sale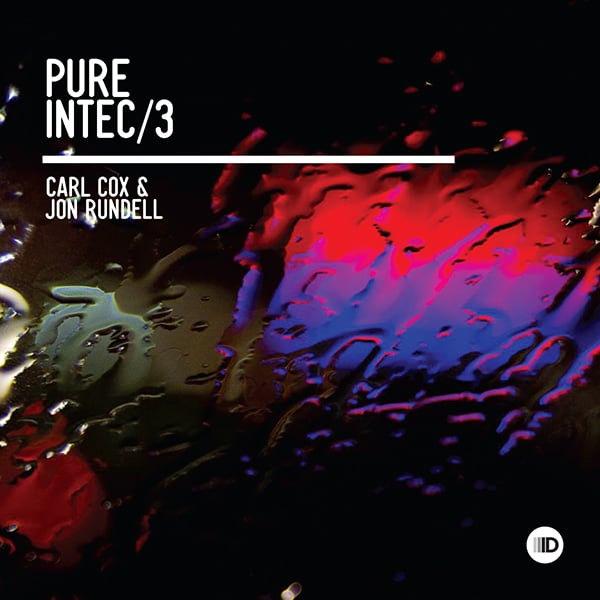 Please note shipping will be by regular first class in the UK and regular airmail for EU and overseas.
This essential 2xCD and digital release follows on from the previous two 'Pure Intec' compilations released in 2004 and 2014 respectively, and features some of the label's biggest names including: Misstress Barbara, Josh Wink, Nicole Moudaber, Danny Serrano, Carlo Lio, Harvey McKay, Cristian Varela as well as Carl Cox and Jon Rundell amongst others.
Saeed Younan's funk-laced classic, 'Drop It', kicks off the release, as Carl Cox seamlessly blends the track into Misstress Barbara's seductive Techno number, 'Don't Tease Me'. Other highlights from CD 1 include Jon Rundell's driving track, 'Utopia', prestigious DJ/producer Sidney Charles' 'Justice', Nicole Moudaber's pounding Techno groover, 'One Day Later' and Carl Cox's Barbadian-influenced hit, 'Your Light Shines On'.
The second instalment, mixed by Jon Rundell, features Spanish artist Dosem's 'The Path', Danny Serrano's 'Paragraphy', Joseph Capriati's killer remix of Carl Cox's 'Kommen Zusammen', prestigious DJ/producer Cristian Varela's 'Alarm Waves' and Jon Rundell's illustrious TR-909-laden remix of Josh Wink's massive hit, 'Talking To You' are a few of the highlights from this stellar selection of Intec's finest offerings.
Overall, it's a release that perfectly highlights why Intec has earned its status in the industry, showcasing some of the finest dance releases over the past years in two succinct mixes.
TRACKLIST
CD1 – Carl Cox
1. Saeed Younan – Drop It
2. Misstress Barbara – Don't Tease Me
3. Matt Sassari & D Unity – Fired Up
4. Kasbah Zoo – Shifted Control
5. Nicole Moudaber – One Day Later
6. Jon Rundell – Utopia
7. Harvey Mackay – Wrong Turn (Gero Jansen Remix)
8. Sidney Charles – Justice
9. Steve Mulder – Kusesai
10. Victor Calderone – Mole
11. 999 feat Amadeas – Find The Answer (Marco Bailey Remix)
12. Carlo Lio – Love Nation
13. Copy Paste Soul – CTRL
14. Josh Wink – Talking To You (Carl Cox Remix)
15. Ramiro Lopez feat Thomas Gandey – Revolution Space
16. Drumcomplex & Roel Salemink – Awake
17. Carl Cox – Your Light Shines On
CD2 – Jon Rundell
1. Dosem – The Path
2. The Junkies – Revolution
3. Harvey McKay – Something Good
4. Danny Serrano – Paragraphy
5. Carlo Lio – Escobar Season
6. Carl Cox – Kommen Zusammen (Joseph Capriati Remix)
7. Stephan Hinz & Philipp Ruhmhardt – Kachel
8. Ian O Donovan – Gauntlet
9. Tomy DeClerque – Restart
10. DJ Jock – Raw Love
11. Fabio Neural & Alex Costa – Dillinger
12. Cristian Varela – Alarm Waves
13. Jon Rundell - Mind
14. Josh Wink - Talking To You (Jon Rundell Remix)